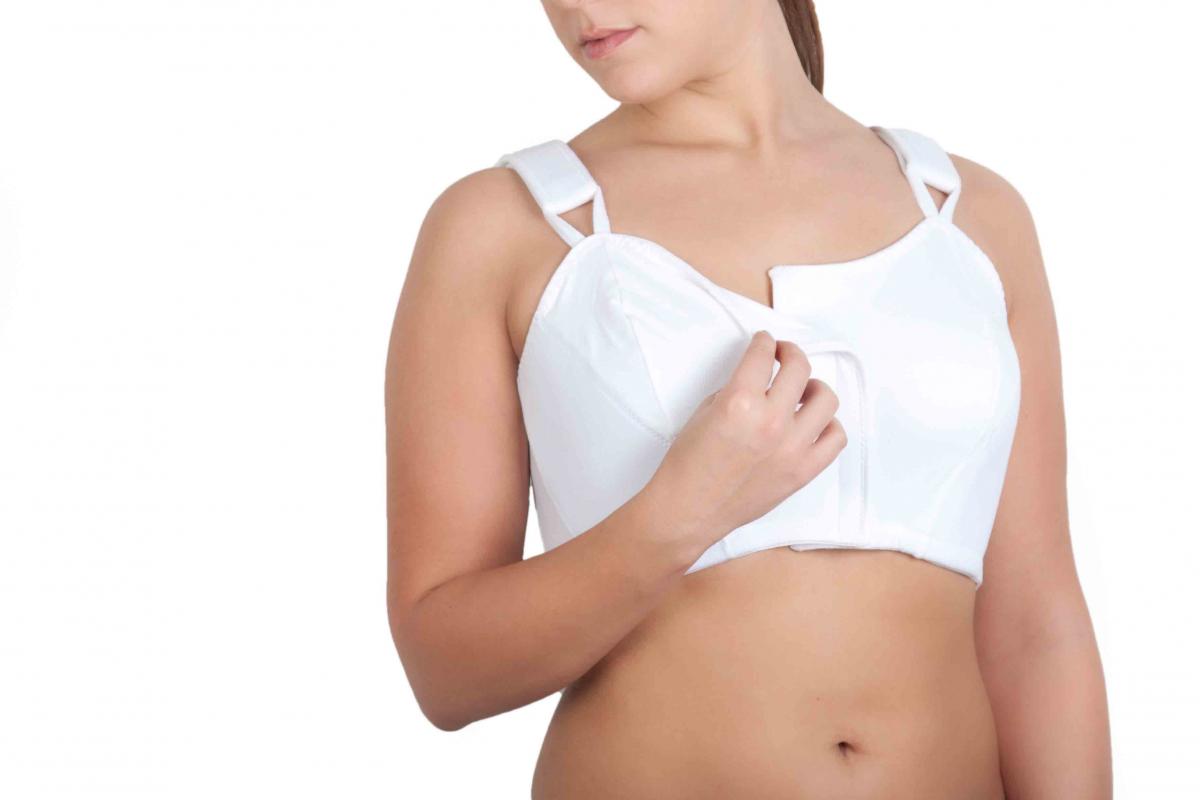 Extra Support When It's Needed Most
Surgi Support Vest is an additional support option that works in conjunction with the Heart Hugger to offer additional relief. For patients who have undergone thoracic surgery, it's particularly important to protect the wound from pulling and tugging, which can be painful and cause an increase in potential problems.
When to Use Surgi Support Post Operative Bra
For people with breast tissue that requires additional support, the Surgi Support Vest is an excellent solution. This front-fastening wrap helps by immobilizing side and breast tissue reducing the "tug" on the sternotomy wound. It also helps support the ribs, sternum, and breasts after surgery for increased comfort when used with Heart Hugger.
Why Use Surgi Support
Not only does using Surgi Support with Heart Hugger decrease patient's pain, it also helps prevent re-injury to the incision wound. By reducing tugging and immobilizing surrounding tissue, the patient is more comfortable and safer. This additionally increases the patient's confidence and allows them to be more mobile. Mental health is an important factor in surgery recovery and the autonomy and comfort provided supports a positive attitude in patients.
Easy to Use
Surgi Support Vest is also an excellent aid in surgery recovery because of how easy to use it is. Front closers make it an easy replacement for bras for female patients. It's also made of cotton and spandex making it comfortable and secure. The velcro closures make it easy to adjust and eliminate the discomfort of other fasteners.

---
To discuss sternal support options,